O Canada! Canada is the most beautiful country to live in or visit and if you are not living here right now, you should really come and live here! Immigrate to Canada now!
Canada has the largest reservoirs of 10 million kilometers of natural beauty, with lakes, woods, and hills. We also have very beautiful spring and summer seasons. It's one of the safest countries to travel to with the lowest crime rates and the most friendly people. Canada is essential to a multicultural state now so you can enjoy eateries and cousins from around the world. It is easy to bring your family and dependents with you.
In this blog, I am going to talk about the reasons you should travel to Canada as a tourist or apply for immigration in near future. So this blog will sound more like '1000 reasons why Canada is the best country in the world. I will also share helpful information on getting your Canadian Visa.
Why Immigrate to Canada
If you are looking into immigration options and trying to decide which country would be best for you to immigrate to, there are five questions you need to set the merit.
Is it a safe country?
Does it have enough job opportunities for me?
How easy/difficult immigration process is for that country?
What benefits other than job opportunity country have to offer me?
Is immigrating to that country affordable for me?
I can't say for other countries, but for Canada the answer to all these questions is positive. Canada is one of the safest country, with the least political tension, and violent crimes. It has ever-growing opportunities for both business and jobs. It has a pretty straightforward immigration policy and if you meet the merit you are most welcome to come and live in our country on permanent residence, with the prospect of attaining the status of citizenship.
It offers free basic health and education facilities and child care. If you are applying as a skilled foreigner and secure a job here before moving in you do not need to spend much money. But this is only the tip of the iceberg. There is a lot more to it, and I am just going to dive in now so buckle up!
1. Migration is Easy
Canada welcomes 250,000 every year excluding 200,000 temporary foreigners and 100,000 foreign students. We have zero anti-immigrant political parties. The reason the Canadian government is so keen on receiving skilled immigrants is having we have an aging population, and the country's economy needs young skilled workers. Basically, Canada needs you if you are in your early thirties or younger with a professional degree and a few years of work experience. These qualities can help you migrate very easily. I will mention additional factors that can facilitate your migration later in this blog.
2. Peaceful Country
Canada ranks 4th on the Global Peace Index with minimal political tension and the lowest domestic violent crime rate. We have zero anti-immigrant political parties. Our people are most friendly, peaceful, and polite.
3. Migration with Full Family
The friendly immigration policies of Canada makes it possible for you to immigrate with your family and dependable. If you are migrating with an express entry visa under the skilled-based category for permanent residence, the minute you land here, you and your family will be entitled to all the benefits that a national is (except joining the army or a seat in government). For families with young children, immigration to Canada could mean additional benefits of Child Care and Free School Education.
4. Minimal Government Regulations
Canada has one of the most stable and strongest economies and is rapidly surfacing as one of the resilient economies around the globe. As the U.S. economy is stumbling and struggling to keep its position, the picture is looking even better for Canada. We have the most fertile market for businessmen with friendly government policies. The Canadian government has minimal policies for regulating businesses and thus least interference in the growth of your business. Canada welcomes your investment for businesses and hopes it grows with the healthy economy of the state.
5. Multi-cultural Tolerant Country
Every one in five Canadian is foreign-born with the greatest cultural and religious diversity. Canada is one of the most peaceful and welcoming country with immigrant-friendly policies. The citizens of Canada are also the most friendly and pleasant people in the world. You can conduct a survey on any social media platform and the most frequently used adjective for Canadians will be sociable, pleasant, and kind.
6. Financial Security
The unemployment rate in Canada has been around 6% for the past decade which means only six percent of the workforce of Canada was not able to find employment. If you lose your job while living in Canada, the government will pay you 60% of your last paycheque every month (provided you have lived and worked in Canada for six months at least) until your next employment. This is called unemployment insurance.
7. Social and Welfare Programs
Canadian state offer following benefits to its residents:
Unemployment Insurance
Social Welfare Program
Old Age Pension Program
Free Education till Grade 12th
Health and childcare benefit
8. Recreational Use of Marijuana is Legal
Our government is one of the few states who are cool with the recreational use of marijuana so you can imagine how laid back our government is and how to chill our lives are. You can smoke pot and weed at parties or at your residents and law enforcers couldn't care less about it (as it's none of their business). Other states should really take notes.
9. Eligibility for Canadian Citizenship
If you arrived in Canada with a permanent residence card and live here a total of three years in the time period of five years you are eligible for Canadian citizenship (nationality). How many countries are giving citizenship like that anymore? Again we are the second largest country on the face of Earth with a total population of just only 35 million, we can afford to offer you citizenship if you stick along long enough.
10. Permits Dual Nationalities
When you are able to claim Canadian Nationality you will not have to give up your primary nationality. Canada respects that you come from different origins and your wish to stay connected with your roots. Just like I said most tolerant and liberal state.
If you are interested in migrating to Canada, scroll down further and find the section where I have explained how to apply for immigration and tourist visas. If you are still not sure about immigrating to Canada (although I am confused why) you should pay us a visit as a tourist and see for yourself how great life is here.
How To Immigrate To Canada
How to apply for Tourist Visa for Canada
It only takes 27 days to get your tourist visa after submission, and you are granted permission for a visit of up to six months with single entry or multiple entries. The visa fee is C$100 (100 Canadian dollars) only. You will need the following documents to apply for a visit visa.
A valid passport with more than six months in expiration
2 passport size picture
Canadian visa application for
Covering letter from your bank employer
Proof of employment
Current bank statement
Proof that you can support yourself and our dependents financially during the stay
It is to be noted that you cannot seek a job here while you are on visit visa.
How to apply for Immigration to Canada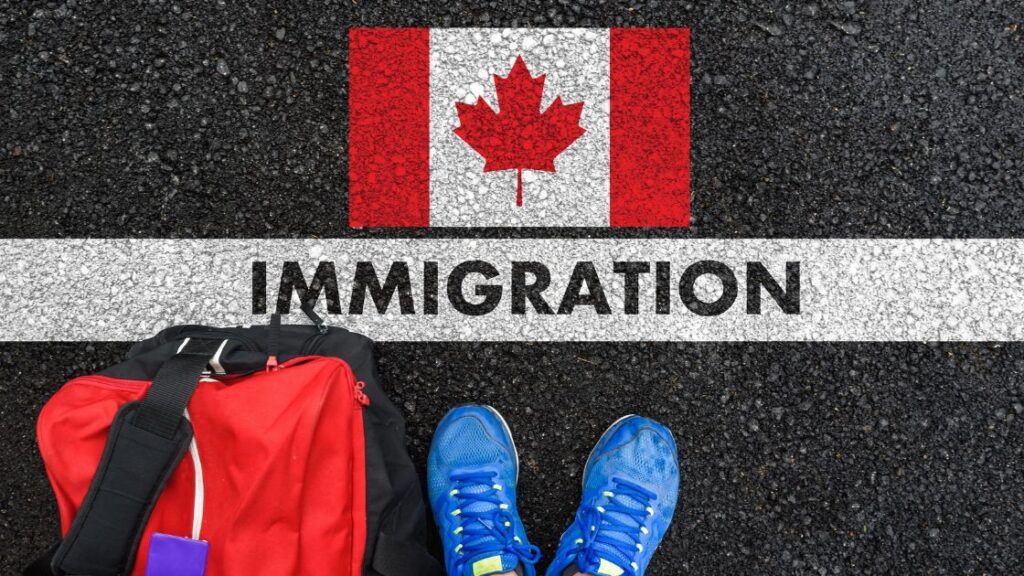 I cannot talk about all kinds of visa programs here, so I will just discuss a skilled-based express entry visa. You are required to score a minimum of 67 out of 100 on the qualification score.
A total score of 25 is awarded to the worth of your degree, of which 19 is the minimum. You will need to get your educational documents assessed by World Education System (Canada). There is a fee to it and it takes around two weeks for your results to come. Go to their website, create your account, draw a bank draft in their name, and send it along with your verified copies of educational documents in a sealed envelope.
A total of 28 points are awarded to your language skills, and a minimum of 16 scores are required. You will need to take IELTS to prove your English language proficiency and get preferably a score of 7across all four abilities. An additional score is awarded if you know French.
It is recommended that you apply in a job pool and find a job before moving to Canada. It is no brainer that why it is necessary. But other than your financial security, it will earn your 10 extra qualification points.
You will also need to prove that you have suitable settlement funding. If you are able to find a job before moving to Canada that's fine. If you were not able to secure a job prior to moving to Canada, you will need to have proof that you have enough money to support you and your dependents for six months.
It will immensely help your case if you are around thirty-five years or less (up to 12 points extra), and have a blood relative already living here (5 points extra).
It can give you additional 5 qualifying points if your spouse also has a degree and work experience from Canada.
For further details of scoring the qualification check the official website. You can also get assistance from immigration consultants in your area, but make sure that they are RCIC authorized by ICCRC.
What is an ICCRC?
Canada has an official national administrative organization that regulates authorized immigration professionals. It is called The Immigration Consultants of Canada Regulatory Council (ICCRC). It is authorized to award and cancel licenses for professional immigration advisors and process complaints related to Canadian immigration. Canada's Immigration and Refugee Protection Act requires professional immigration and citizenship advisors to stay in good books with ICCRC.
What is An Authorized RCIC?
An immigration and citizenship representative authorized by ICCRC is called Regulated Canadian Immigration Consultant (RCIC). They are required to stay updated on the latest immigration laws and requirements and available visas. They are also required to an intimate working knowledge of Canada's immigration system.