Are you a new or aspiring blogger and wish to have a blog that people will like? Do you wish to make your blog popular? Would you like to have more visitors to your blog? Are you interested in making money from your blog? Do you feel your blog is not getting the attention or traffic it deserves? Are you wondering what you are doing wrong as a blogger? Do you want to get better at blogging? Would you like to learn professional blogging? Here you will read blogging tips for beginners.
If the answer to any of the above questions is a yes for you, you are in for a treat. I am going to share here my knowledge of developing a blog that will keep growing and will even make you money! Another reason I am writing this blog is everywhere else I read about blogging the bloggers have spread the information over thousands of words when it really could have been shared in a few hundred words (why they do that I will tell you later in this blog).
I have learned it the hard way and did all the digging for myself but I am willing to share it all with you guys in one place, so gather around my fellow bloggers! I am about to share in this blog post information that is otherwise available on the internet but will take you days or even months to read all.
Tip# 0: You Should Take Notes
If you find a technical blogging term that you do not understand please click here to see A-Z vocabulary of blogging by Gretchen. You should really open it in another tab right now. This is going to be very heavy and hardcore blogging information, so you should start noting it down somewhere and maybe bookmark this page for later when you want to come back to it for a revision course. Bookmark and grab a notebook Now!
Tip # 1: Your blog is not your journal/diary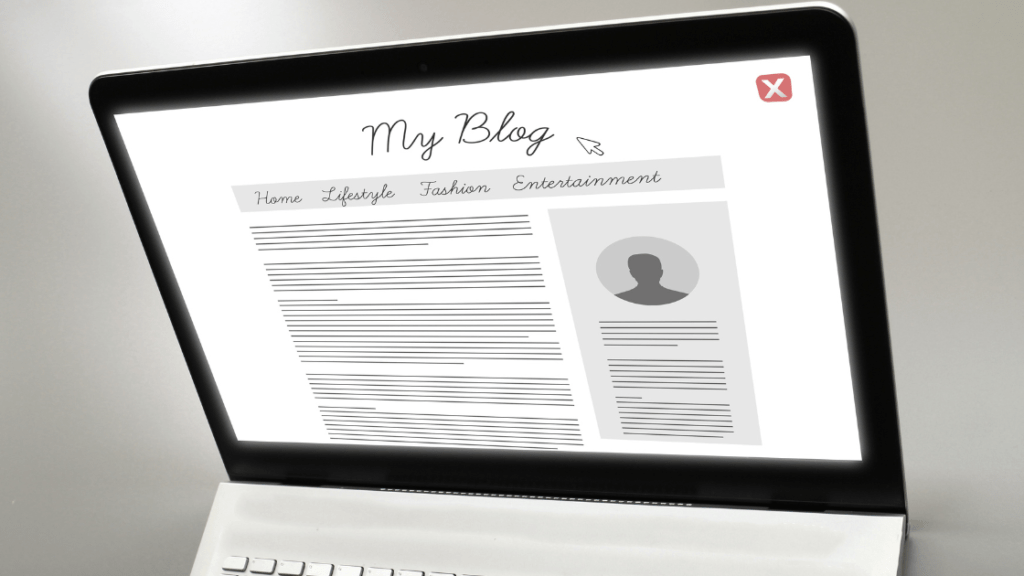 I know the official definition of a blog is 'online open journal' but if you really wish to be seen and heard you should not treat your blog as your daily/weekly journal. You should keep in mind what your targeted audience is interested in. You can write on how you 'feel' about the popular or trending topics and you can also share your opinion about the interests of your audience, but it has to be majorly about your interests.
Unless you are a Kardashian very few people will be interested in your life and opinions.
So what should I blog about? The answer to this question is a little complicated and hence is explained in tip number 2, 3, and 4.
Tip # 2: Learn about Digital Marketing and SEO
Owh! The big words! Don't worry it's not as complicated as it sounds. I have simplified both Digital Marketing and SEO for you in the hyperlinked posts. If you are an author or an affiliate marketer or have a product f your own, you need to learn at least the basics of digital marketing to help yourself make some sales through your blogs. Also learning SEO will help you understand the factors that will help your blog get on the first page of search engines.
Get familiar with terms like keywords, meta-tags, and backlinks. This all will help your blog have a better reach and more visitors.
Tip # 3: Keyword Analysis is your friend
Please, please do not neglect the importance of keywords. If you are not incorporating good keywords in your blog you might never be able to rank on any search engine. To choose your blog post titles (aka what to blog about) you need to learn keyword analysis.
In keyword analysis, you need to know about the keyword volume (how many people are searching for that keyword) and competition (how many other websites have already posted about that keyword), and what is the value of the keyword. This will let you blog smartly so you can stand out in SERP (Search Engine Result Page) and gain a higher Google ranking.
P.S: Long Tailed Keywords are more valuable and relatively easier to rank for.
Tip # 4: Create Content that is Valuable for the Audience
On your blog, you should share the information which your audience will like to have. Young girls might not be interested in what goes into the making of a fragrance but they would sure be interested in the latest launch cosmetics. Also, your content should be unique and must stand out from the other websites providing similar content.
The longer your content is the more time visitors will spend reading it and it will appear more interesting or informative in Google's understanding and better ranking it would have.
This is the reason some clever bloggers chose to have unreasonably long content with little informative value.
Regularly upload fresh content on your website and if you run out of blog post ideas you can always consult my website for that, or contact me directly and we can together come up with something great. I have also shared the blog post ideas here which help me double my traffic and income every month.
If you succeed in engaging your audience; they visit your page and stay at your site going from one post to another this will decrease your bounce rate (count of visitors who left your page immediately after landing on it) and increase the ranking of your page.
Tip# 5: Optimize your Blog Post
Make sure your blog post has an optimal amount of keyword density (1-3%) and well spread relevant keywords and LSIs. Remember, keyword stuffing is a crime in the world of blogging that search engines do not show mercy to. Add a good number of inbound and outbound links. Adding different heading levels will also help your ranking. Write meta-description and add meta-tags. Check the length of your title which must not exceed 60 characters. Add alt image attribute with keywords.
If you have a Word Press blog I will highly recommend you install Yoast. The slow loading speed of your page and site is another thing that increases your bounce rate. If your page/site is taking time to load (more than 3 sec) visitors are likely to leave your page immediately. You do not want that and to avoid that do not load up heavy files like too many HD images or videos on your page. Also, avoid installing too many plug-ins on your website.
Tip# 6: Engage on Social Media Platforms
It is very important to have a social media presence on as many platforms as you can. A few essential social media platforms are Twitter, Facebook, Instagram, Pinterest, and Tumbler. Other platforms you should consider include LinkedIn, Reddit, Plurk, Medium, and Quora. You can get help in managing your accounts from HootSuite, IFTTT, and similar applications. Use social media to increase your reach and develop a supportive community. Don't just post links to your blog but interact with people and network. There are already some very supportive communities for bloggers and authors on these platforms. Create attractive images for your blog and social media accounts using Canva.
Here is a great Twitter guide for beginners that you should check out after you are done with this blog post. Open it in a new tab.
Also, check out this great post from TRJ about how to optimize your Pinterest account which I found really helpful.
Tip# 7: Work on Your Domain Authority
Once you have worked on the SEO of your blog and got your social media game set, you should start working on getting backlinks. It means getting other websites to link back to you. For that, you need to produce content that is so good that others feel compelled to share it on their platforms. You can also try to look for websites with good domain authority that will let you do a guest post and get a backlink from them.
Another helpful thing in getting a backlink is infographics. It takes time and effort to design an infographic thus many people do not go that lane, however, using Canva will be super easy. If you design a fun and easy infographic, it will be easier for you to convince people to use it in their blog posts and get a backlink from them.
Tip# 8: Collaborate with other bloggers
This, if done correctly, will give you enhanced exposure, backlinks, and increase your domain authority. The mainstream way to do it is by searching the collaboration options online and approaching the blogger willing to collaborate with you. You can also befriend some bloggers in your niche through social media and plan collaboration. Having blogging buddies is always a great help in more than one way. Another way around it is to directly post on social media that you are looking for bloggers to collaborate with you.
A great way to do it (which has actually worked for me) is to ask a question to fellow bloggers on Twitter about the blog post you are planning to write. Say you are planning to write about depression (which is, by the way, a high volume –high competition keyword), ask them to give tips about combating depression. Once some of the bloggers have responded to your query, ask them if you can feature them and use their response in your blog post. They will gladly allow that and once you have done that share your blog post in a tweet mentioning the featured bloggers.
Most of the bloggers are likely to share your blog post on all their platforms, and this will give you free promotion and better domain authority.
However, in doing so, you should pick bloggers who are active on social media and have a good following. Collaborating with someone with a little domain authority will not help your blogging goals much.
You need to be careful when agreeing to collaborate with fellow bloggers and especially agreeing for creating a high-quality guest post. You are generating backlinks that will increase your domain authority and direct traffic to your website. But if your blogging friend does not have a good domain authority themselves or very little traffic on their site, collaborating with them will not help you much. It will be much better if you spend that time and effort on your own website.
Use Ubersuggest or any other SEO tools to check how good is the website you are offered a backlink from in exchange for content. If the website has scores similar or better than yours only then you should 'give an interview', 'collaborate', or 'guest post' there.
I am sure if you consistently try all the above-given tips for six months to a year you are sure to get some great results. There is another post I have written with additional detail on how you can give a crazy boost to your blog, do check it out. If there is anything else you want to ask me, feel free to contact me on my Twitter, I will respond to you within 12 hours, promise. Good Luck!