Traveling is the best way to experience life, gain exposure to a diversity of life, and learn more about new cultures and lifestyles.
"I'm in love with cities I've never been to and people I've never met." – John Green.
I will have to confess I do not travel as much as I would like to (not talking about commuting within the city), but I only wish I could one day. I have a very long list of India Travel Tips and places I would like to go but most of all I would like to take one long trip to Central Asia.
I would prefer central Asia over any other part of the world because it is very rich in scenery and culture.
Right now I am recommending India because it is a relatively cheaper destination with much to offer. You can simply pack your bags and leave for a year worth of vacation.
India
India is the seventh-largest country by area and the second-most populous country. It is a culturally very diverse land, with multiple religions each adding its history to the rich geography. It has planes, snow-covered mountains, and deserts. It has Hindus Sikhs, Muslims, Buddhists, and Christians. Such diversity dates back to the Kushana Empire which was one of the oldest known civilizations in central Asia, known to home rulers and invaders from around the globe.
Not to mention India ranks 40th out of 136 countries and entertained 10 million tourists in 2017 alone. That does say something about the tourist attractions in this country. Not to mention the beautiful ladies and handsome actors from India joining Hollywood lately. And most Hollywood movies are not too bad to say. There has to be something about India that calls to the spirit. Let's explore what it is.
Maharashtra
The famous Mumbai is the capital of this state, with tourist attractions like the rustic, beach-lined Konkan Coast, cave temples at Elephant Island, and British Raj-era Gateway of India monument to brag about.
Pune
This city rich in cultural and historical background is famous for its temples, museums, and Agha Khan Palace built in 1892, which is a memorial to Mahatma Gandhi. If you have a knack for history or site seeing this might be the place for you to begin with. Sinhagad Fort, Shaniwar Wada, Parvati Hill, and a lot more are waiting for you there. There are also some awesome camping sites nearby.
Aurangabad
This should be on your list if you are into historical places.
The best time to visit this tourism hub surrounded by many historical monuments is from October to February when the weather is not too hot. The main tourist attraction is the Tomb of Aurangzeb, the last Mughal ruler. When you visit this place do not miss out on Ajanta Cave, Ellora Cave, and bibi ka makbra and panchakki. Bibi ka makbara is exclusively built on Taj Mahal site. There are some temples and sanctuaries you should also visit.
The beautiful rock-cut architect will transport you back in time and myths and history attached to these areas are indeed mesmerizing. Also do not miss visiting Siddharth Garden and Zoo. The city is facilitated by the airport and major railway stations. Also while you are there do not miss out on the Naan Qaliya a dish of bread and stew made out of mutton and spices.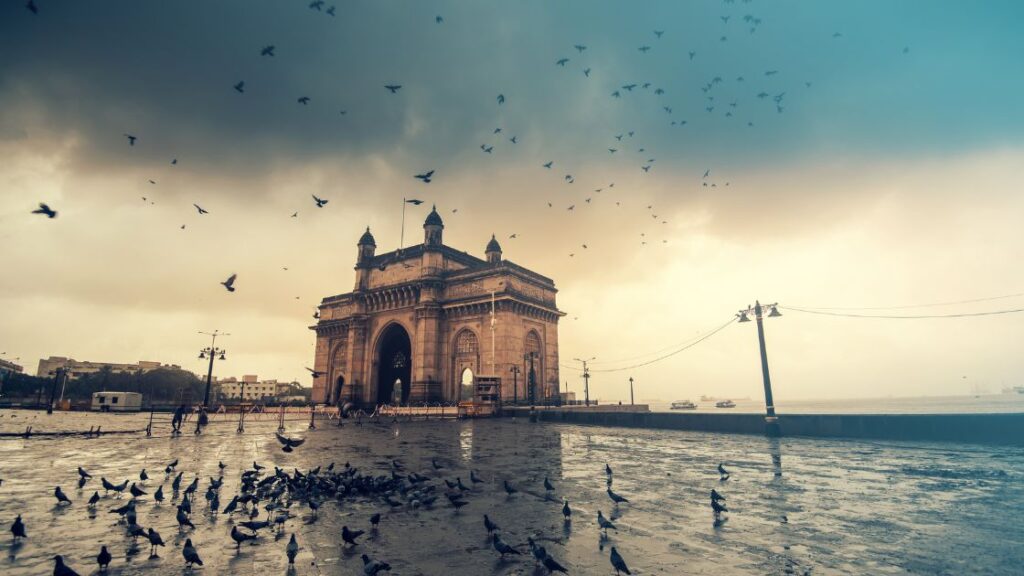 Assam is famous for its rich religious history, silk bazaars, and wildlife attractions. This is to be visited in the cooler months from October to April.
Kamakhya Temple -Guwahati
This city is home to many temples related to Shiva and Vishnu Hindu deities from the 18th century. Durga Pooja is also hosted here and is a special festival in the area where pilgrims gather for religious rituals.
Umanda Temple- Umanda Island
Also called Peacock Island, this is the smallest island in the vicinity and is home to the endangered Golden Langur a rare species of a monkey now only found in Bhutan and Assam.
Manas National Park
This should be on your list if you are into wildlife.
Assam
Assam is culturally very diverse with Hajo, an ancient pilgrimage center for Hindus, Muslims, and Buddhists. While there are temples and historical sites anywhere and everywhere you travel in India, Assam is on my list for its wildlife park and river. Majuli is a sight to behold for real and the Manas National park, Kaziranga National Park and other bird sanctuaries have the most captivating wildlife beauty including one of the last remaining habitats of the Great Indian One-horned Rhinoceros. You can travel to this beautiful area through flights connecting to major cities of India, railway stations, and private bus services.
Chail Palace and Chail Sanctuary
Uttarakhand
There is archeological evidence that humans existed in pre-historic times. It is also believed to be the birth land of Shaivism.
Ganges or ganga river
Considered one of the most sacred rivers in Hinduism, and is referred to as the personification of a Goddess and thus is worshiped. It is also a source washing away the sins of believers thus many Hindu Pilgrims come to bathe in this river for religious reasons. Different banks of this river also hold some historical importance with many historical tourism attraction places.
Haridwar
It is Uttarakhand's religious Hindu city, auspiciously located at the slope where the Ganges arises from the Himalaya, and pilgrims assemble here to bathe in the holy Ganges. The place is jam-packed during the annual yatra (pilgrimage) season from May to October So plan your visits accordingly. The famous tourist attractions around Haridwar are Har Ki Pauri, Chandi Devi Temple, Bharat Mata Temple, Bara Bazaar, and much more.
Jim Corbett National Park
Corbett is an excellent spot to spend some time in the vicinity of nature and wildlife. It is also home to some captivating marvels of age-old architecture at historical monuments, museums, and buildings, popular picnic places. This place is a promise for an offbeat vacation experience for you and your family.
Uttar Pradesh
It is home to two sacred rivers Ganga and Yamuna and is also holds the pride of homing the famous Taj Mahal of Agrah, the symbol of love.
Ghats in Varanasi
Located on the banks of River Ganga, Varanasi, the city is deemed sacred in Hinduism It is believed to be the oldest civilization is among the most India. This is a perfect spot to work on spiritual awakening and start your spiritual journey. Every year many Hindus come here to for performing the last rites of their deceased family members. From the end of September till March several festivals and events take place in Varanasi, which could be a great opportunity to experience the culture.
Agra
This city is the proud home of famous historical spots like Agra Fort, Taj Mahal, and Manikarnika Ghat. The beautiful historical architects are worth watching. Plan your visit for a week at least for this major city and do not forget to visit the famous Bazar of Agra and try out the tasty street food.
Delhi
With New Delhi being the capital of India this is a major tourist attraction for all. Gurudwara Bangla Sahib, Lotus Temple, Humayun's Tomb, Akshardham, Purana Qila, Lal Mandir, Laxminarayan Temple, Sher Mandal, and Qila-i-Kuhna Mosque, and many more are some very amazing places for those interested in historical architects and arts of previous eras. Also, the local cosines include, Buryani, Kachori, Dhai bhaly, and gol gappy.
Punjab
Although Punjab is not a place for sightseeing, it is majorly about colorful culture, religious diversity, and historical architects to visit.
Amritsar
This district enjoys four seasons with December to March being the best time to visit and for tourism. Golden Temple and Heritage street are a must place to go with The Akal Takht (throne of the timeless one). Partition Museum and Jallianwala Bagh are also a great place to start learning about the rich history of this sub-continent. Wagah border is also an important tourist attraction which is at the shared border with Pakistan, the crowd at both sides of the border cheer for their army and site is representative of a historical dispute of the country.
Patiala
The rich colorful traditional dresses of the area include Patiala Shahi turban (a type of headgear), paranda (a tasseled tag for braiding hair), Patiala salwar (a type of female trousers), jutti (a type of footwear). The region also stands out for its measure of liquor called Patiala peg. Shri Kali Devi Mandir, Gurdwara Dukh Niwaran Sahib, Gurdwara Moti Bagh Sahib, Bahadurgarh Fort, and Qila Mubarak complex are worth visiting beautiful heritage architects. Sheesh, Mehal Museum, Lakshman Jhula, and Baradari Gardens are not to be missed tourist attractions.
Chandigarh
Sailing at Sukhna Lake is a mystical experience to gain. Garden of Silence, The Rock Garden, Zakir Hussain Rose Garden, Garden of Palms, and Japanese Garden are worth visiting for families and couples to have some fun time. In February, every year 'Rose Festival' is held in Zakir Hussain Rose Garden.
Kerala
Bordered by the Arabian Sea to the west, it is a south Indian state with a wet tropical climate, and the landscape is covered with coconut trees so much so that it is nicknamed as Land of Coconuts. It is also popular for its spices, rice fields, waterfalls, and beach. This state is home to a wide variety of wildlife but pythons and Elephants are the major attractions. Different festivals and performance art dances attached to them are also culturally significant.
Varkala Beach
It is also known as Papanasham Beach and is significant s locals believe diving in the water can wash away your sins. For tourist attractions by the beach, there are gliding and air balloon entertainment companies.
Kovalam
Another beautiful beach town by the Arabian Sea with an endless sight of coconut trees. The go-to places for foreign tourists are Karamana River, Vellayani Lake, Halcyon Castle, Kovalam Art Gallery, Valiyathura Pier, Neyyar Dam, Aruvikkara Dam, Thiruvallam Parasurama Temple, and Vizhinjam Rock Cut Cave Temple.
Athirappilly Falls and Vazhachal Falls,
There is a number of beautiful waterfalls in the vicinity. However, Athirappilly Falls is the largest waterfall and is nicknamed "The Niagara of India". There is rich wildlife in the area including, tigers, leopards, and elephants. Daily jungle safari trips are organized which could be enjoyed with advance booking.
Illickal Kallu
This tourist attraction spot offers a mesmerizing view of valleys and hilltops bathing in clouds. It has to offer everything that represents Karela from waterfalls to hill stations and wildlife.
Munnar
This popular honeymoon destination for locals is a town and hill station which is nicknamed Kashmir of South India. Cowboy Park, Kundala Dam, Lockhart Tea Museum, Lockhart Tea Park, and Anamudi Peak are must visit.
Goa
The famous beach vacation destination is equally popular with local and foreign tourists for white-sand beaches, nightlife, diverse flor and fauna, places of worship, and World Heritage-listed architecture. You simply cannot skip on Goa.
Himalaya
Himalaya is basically a mountain range in Asia spread across India, Nepal, Bhutan, China, and Pakistan. It is home to hundreds of lakes, beautiful glaciers, and valleys. Himalayan peaks are sacred in Hinduism and Buddhism with sacred rivers Ganga and Yamuna falling in their regions and running into the next Indian state Himachal Pradesh. Stok Kangri is the highest mountain in Himalaya and is a great attraction for hikers.
South Annapurna Glacier
This glacier is snowbound throughout the year and is a great attraction for adventure-loving mountaineers and hikers. The enormity of gigantic snow-covered mountains spread to the limits of sight is overwhelming. The nature is raw, and the unforgiving climate makes it attractive for adventurous thrill-seekers.
Gurudongmar Lake in Sikkim
This lake considered sacred by Hindus, Sikhs, and Buddhists is one of the highest lakes in India and the world. The sight is breathtaking and the climate is chilling. It is a great place to visit in the summers.
The Great Himalayans National Park
In high altitude setting, this park has a lot to offer in terms of diverse plants, animals, and beautiful scenery. It's a great tourist attraction to add in your list.
Gulmarg Valley
The name of the valley literally translated into 'Meadow of Flowers'. Strawberry fields, wildlife, lake, and snow-covered mountain tops. This place is literally heaven on earth. It's a must-go spot for all and any photographers around the globe. It is a perfect skiing spot in the Indian state of Jammu Kashmir. The place is also blessed with Shiv Temple and Roman Catholic St. Mary's Church.
Himachal Pradesh
A beautiful Indian state rich in culture and natural beauty, situated in Western Himalaya. It is rich in Hill stations, valleys, and rivers. A place worth visiting for all travelers and you can easily spend a month or so only traveling within Himachal Pardesh visiting all the sites including very famous Manali, Shimla, Dalhousie, Dharamshala, Chamba, Kullu, Khajjiar, and Kasauli. There is also an option for river rafting in the Manali-kullu area. These are some popular tourist attractions for both domestic and foreign tourists. It can be accessed via Kullu-Manali airport and National Highway.
Shimla
It is the capital of Himachal Pardesh and historically was nominated as the summer capital of British India, due to favorable climatic conditions. This hill station is a famous destination for local and foreign tourists. Jakhoo Temple is an ancient Hindu Temple in Shimla Dedicated to one of the Hindu gods named Hanuman. Kufri is also a tiny hill station which is yet under-explored for the beauty it has to offer. There are some very beautiful architected structures and buildings from the era of British India.
Manali
It is a promise for snow-filled fun in winters and a soothing vacation destination for locals. It also serves as a junction point for other tourism points in vicinity like Lahaul and Spiti district as well as Leh. With its snow-capped mountains, cascading waterfalls, and serene valleys this is a go-to place for some memorable trip for a group of friends or a family. It could also be a great place for authors hunting for inspiration. Also do not miss out on paying a visit to Vashisht Temple.
Lachulung La is a mountain pass with mystic beauty loved by hikers. Marhiis a seasonal settlement functioning as shanty town of roadside restaurants in summer. Sarchu is a beautiful tented accommodation, often used as a starting trek point.
Dalhousie
A hill station set as a summer retreat by the government of British India for its troops and officials. The best time to visit is in the summers, from May to September.
Kullu
Surrounded by dense coniferous forest, and apple orchards at the bank of Beas River, this is a perfect retreat rich in the beauty of nature. These majestic hills are yet not fully explored by tourists and have a lot more to offer.
Chail
This is home to Chail Palace, and Chail Sanctuary, Stoned Kumbh Shiv Temple, and many other temples in the beautiful scenery for spiritual and soothing experience. Kali Tibba, the temple is a temple dedicated to the Goddess of War in Hinduism called Mother Kali.
Dharamshala
Dharamshala also has beautiful tea gardens which contribute to the production of all types of tea. St. John's Church and The tomb of James Bruce are important benchmarks from the British Rule era. Before the British took over, the area was ruled by a royal family for two millenniums which still resides in a villa there named 'Clouds End Villa'. Shiva temple of Bhagsunag, Chinmaya Tapovan Ashram, Namgyal Monastery, Kalachakra Temple, and library in Dharamsala are seriously worth your time.
Lahaul and Spiti Valley
Often referred to as Mini-Tibet, Spiti Valley is a desert mountain valley based in the north-eastern part of Himachal Pradesh. Visit the famous Kardang Monastery, the largest and most important monastery in Lahaul, of the Drukpa sect of Tibetan Buddhism, Kaza. This valley holds the promise of mesmerizing you with the gigantic snow-clad mountains and the picture perfect panoramas, antiquated monasteries like Dhankar and Lalung.
This valley is a must-go for photographers and artists with a love for scenery. The Kibber Wildlife Sanctuary has sparse vegetation with medicinal properties. Tabo Monastery is an acclaimed historic treasure of India and also worth a visit. Jispa is a village that has a helipad, a post office, and a monastery where you can stay for a night.
Kyelang
In the north of Manali this beautiful hill station, located along the Manali-Leh Highway, with Kardang, Shasur, and Tayul monasteries in proximity. It is recommended you visit this spot in July when the annual Lahaul Festival is held annually with a big, busy market and a number of cultural activities.
Jammu and Kashmir
This beautiful piece of land on Hamaliyan land is said to be heaven on earth. It is a rich source of the most expensive spice in the world known as saffron.
Leh
The area is clearly influenced by Chinese culture which is evident from Cho Khang Gompa, Thiksey Monastery, and Chamba Temple. The Victory Tower and Zorawar Fort are great tourist attractions. Shanti Stupa is a Buddhist white-domed stupa (chorten) on a hilltop in Chanspa, Leh district. The Leh mosque and palace build in the 16th century are worth a visit due to the enchanting architects of the era. There also some impressive monasteries from updated times that are worth making a stop.
Ladakh to Debring
Stunningly rugged, dry mountains cloak this enchanting, Buddhist ex-kingdom. Himalayan road trip from Leh Ladakh to Debring is an exciting road trip for bikers and site seeing enthusiastic. It is a hilly road perfect for hiking, climbing the tracks and it is surrounded by the most beautiful sites of natural beauty. Durbuk is a nice village to stay in with cheap rentals available.
The views of nature in its most raw form are picture perfect and speak to the soul of travelers. The place closes from the month of October to May so make sure to plan your visit accordingly. You can take a route from Manali or Shimla to Ladakh and proceed to Debring. Nubra Valley is a beautiful site with its sand dunes and Bactrian camels and Seabuckthorn berries to enjoy. Nakee La is a high mountain pass, however, the place is subjected to avalanche in extreme weather. There is a helipad located in the small village of Upshi.
Rajasthan
If you are interested in history and cultural development, with stories related to Kings and Queens and Royal battles, this is the destination for you. The name translates to 'The Land of Kings' and indeed it is home to many forts and palaces like Hawa Mahal (Palace of Winds) and structures like Dilwara Temples. This land boasts of a rich architectural and cultural heritage from Hindu and Muslim Mughal rulers, even Stone Age tools have been dug out from the vicinity. The pride of this land is three national tiger reserves, Sariska Tiger Reserve in Alwar, the Ranthambore National Park in Sawai Madhopur, and Mukundra Hill Tiger Reserve in Kota.
The main features of this land include ruins of the Indus Valley Civilisation at Kalibanga; Mount Abu, in the ancient Aravalli mountain range; the Dilwara Temples, a Jain pilgrimage site at Rajasthan's only hill station. It is also a must-visit for wildlife lovers and bird watchers as other tourist attractions include the Keoladeo National Park near Bharatpur, a World Heritage Site known for its birdlife. This is a place where you can enjoy dessert wildlife and camel rides.
Alwar
Alwar district takes pride in The Sariska Tiger Reserve its homes. Other outstanding tourist spots include several forts, lakes, heritage Havelis, and nature reserves. Bhangarh Fort, Hill Fort Kesroli, and Siliserh Lake offer captivating scenic views. Cenotaph of Musi Maharan and Ashoka's Buddhist stupa is also not to be missed.
Jaipur
The city sings for its rich history. It is now an advanced division with an international airport. Jantar Mantar and the Amer Fort are UNESCO World Heritage sites. Jal Mahal, Hawa Mahal, and Albert Hall Museum are other interesting tourist attraction spots.
Jodhpur
Home to beautiful palaces, forts, and towers this historic city is the geographic center of Rajasthan. Mehrangarh Fort is one of the largest forts in India with intricate carvings and expansive courtyards. Umaid Bhawan Palace is one of the world's largest private residences. Kaylana Lake and Garden, Balsamand Lake, Bhim Bhadak Cave Mandaleshwar Mahadev Temple (Mandalnath), Jaswant Thada, and the Ghanta Ghar, or Clock Tower.
Conclusion
To summarise, India has much to offer for those who love to travel and explore and for those who want to experience different cultures or maybe pick leaves from history. If this blog has inspired you to visit India, please do! If you have already been to India please comment about places you have been to and if you would like to go back someday and explore some more sites of India.