Everybody has the right to have cosmetic surgery done to improve their appearance and level of satisfaction. For this reason, it is crucial to be fully informed before undergoing the surgery, which can only be accomplished by appropriate consultation and acknowledgments. The entire site will give you fundamental information about fox eye thread lift and assist you in understanding its workings, advantages, and drawbacks. So here we provide the 12 most common FAQS that pop up in the mind of people about thread lift procedure. Here, you will definitely find a satisfactory answer to your queries.
1. What is PDO Thread Lift?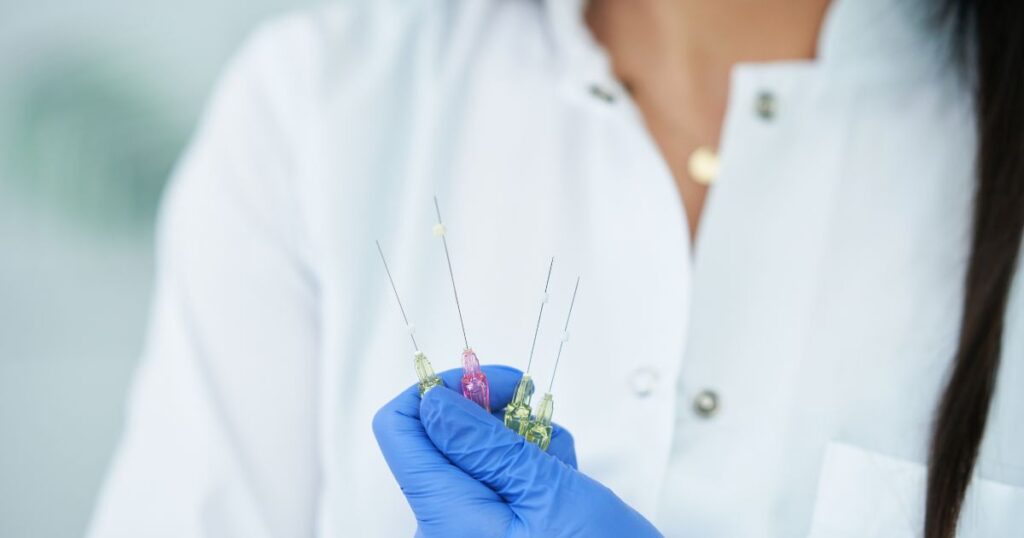 Plastic surgeon Alberto Baille developed the PDO thread lift, a brand-new and cutting-edge method of skin rejuvenation that has been employed to lessen the look of nasolabial folds (smile lines)? It is a successful procedure for chin augmentation, lower lip enhancement, upper lip enhancement, and smile line elimination. PDO thread lift makes your face more hygienic and without any lasting scars than other methods of plastic surgery.
2. How Does Thread Lift Work?
Thread lift works on the simple principle of providing firm support to saggy skin in form of threads to support skin elasticity. It stimulated collagen that works to restore skin elasticity and youthful appearance.
3. Who Can Perform Thread Lifts
Only trained doctors and dermatologists have the authority to perform sutures and thread lift procedures.
4. What are the Benefits Of Thread Lift?
Thread lifts become a famous technique for providing immediate anti-aging effects and rejuvenation This method stimulates your collagen to restore skin elasticity and shape. It has less recovery time and minimum side effects.
5. Why Prefer PDO thread in Thread Lift Procedures?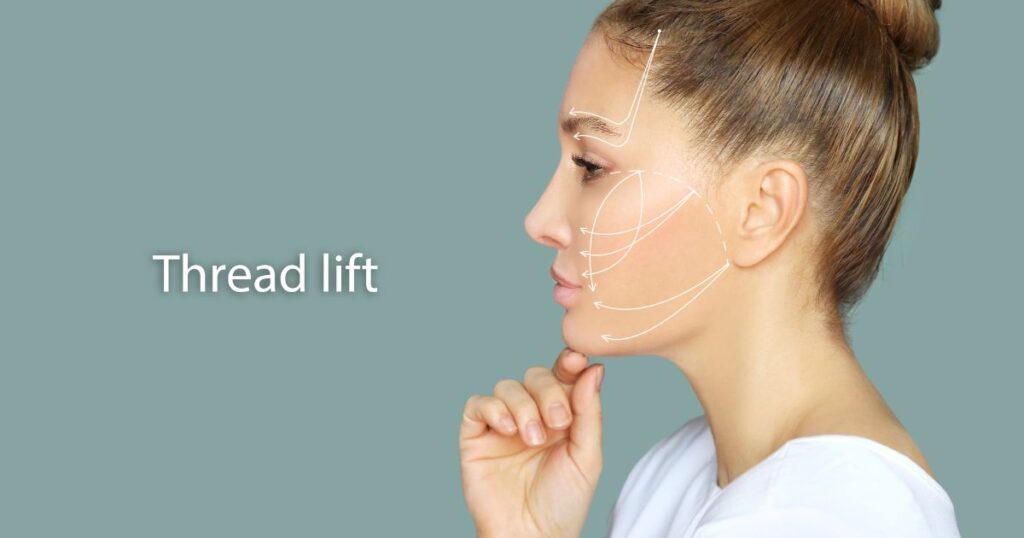 The most popular sutures that are utilized in facelift treatments with successful outcomes are PDO threads. Your body's fibroblasts are triggered by these PDO Threads to produce more collagen. You should be aware that the protein collagen keeps the skin's suppleness and structural integrity. The loss of collagen is one of the main causes of aging.
6. Are Thread Lifts Safe?
Thread lifts are completely safe and have very less risk of side effects. The reason that marks it safer as compared to other cosmetic procedures is that it is minimally invasive and gives immediate results. Its after-effects are very minor and vanish within a few days without any worries.
7. Is a Thread Lift Permanent?
Thread lift is not permanent. It retains skin elasticity until it completely dissolves in your skin. However, the newly formed collagen in your skin will extend the duration of effects for more time but still, it is not permanent. PCA takes between 12 and 15 months to absorb, while PLA threads absorb in roughly 12 months.
8. Can we Perform Thread Lifts with Threads other Then PDO?
PDO threads are the most effective for a thread lift, but PLA and PCA threads are also well-known for this process. PLA threads absorb in around a year, but PCA absorbs between 12 and 15 months.
For a particular need, each type of thread is superior. PDO threads are excellent in repositing and rejuvenating tissue, whilst PLA and PCA threads are better at lifting drooping parts of your skin.
The table below provides a summary of this information.
| | |
| --- | --- |
| Aim Of Procedure | Thread That fits best for it |
| Skin tightening or rejuvenation | PDO mono |
| Medium level facelift | PDO cog or screw |
| Improvement in elasticity | PLA or PCA |
| Prominent facelift | Facelift surgery |
9. Is It a Painful technique?
It may be painful when a needle is being inserted into your skin but local anesthesia makes this procedure so easygoing. After the completion of the procedure, you may be suggested to take some pain relievers.
10. Is This Technique Effective for Skin Rejuvenation?
PDO thread lifts are effective, according to a study by the National Institutes of Health (NIH), which also found that thread lifts unquestionably raise and shape facial soft tissues. Another NIH-published study shows that this treatment has a success rate of about 90%.
11. Is There a Chance It Causes Nerve Damage?
If any untrained person performs this pressure then there is s chance of nerve damage Cutting back the thread will eliminate any obvious protrusion of tiny mono or spiral threads from the skin. This occasionally appears a few days after insertion. Blood vessel damage and facial nerve injury are serious side effects that might cause facial paralysis.
12. Good Candidate For Thread Lift?
The Best candidates for thread lift are men and women in their late 30s or early 40s who witness minimal skin sagging and do not want to undergo surgical procedures and general anesthesia. Such individuals are the perfect candidates for a thread lift.
Take Away
The thread lift procedure brings so many questions about its safety, side effects, recovery period, and aftercare. It is the basic right of everyone to know every basic detail of the cosmetic procedure before going through it.